Sunday, August 20 2023 8:30AM - 3:30PM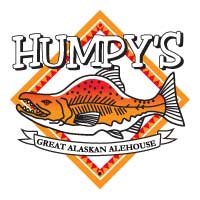 USA Today Reader's Choice Award Winner
Rated #5 of the 10 Best Marathons in the Nation for 2023. See the article at www.10best.com
We are awarding one randomly chosen finisher an Alaska Airlines round trip ticket. You don't need to be the fastest runner, just the luckiest!
2022 Alaska Airlines Round Trip Ticket Winner – Dylan Jones
The 26.2 mile course begins in the heart of downtown Anchorage. Runners head west on 6th Avenue, north on H Street, then straight ahead on Christensen Drive to 2nd Avenue where the course turns left to join the Tony Knowles Coastal Trail. They run past Westchester Lagoon, Earthquake Park, Postmark Drive and Point Woronzof. Runners turn around about 100 yards beyond a point formerly known by locals as "the Blue Bridge." They run back north to Westchester Lagoon where they veer right (east) on the Chester Creek Trail. From the Chester Creek turnaround (the roundabout at the base of the hill beyond, or east of, the bridge to East High School) runners return to the lagoon and head back to the finish line in downtown Anchorage.
The Marathon starts and finishes on 6th Avenue between F and G Street adjacent to the Humpy's Great Alaskan Alehouse in downtown Anchorage. Marathon start time is 8:30 AM. Marathon Walkers begin at 8:00am.
The course closes at 3:30 PM. Runners must cross the finish line by 3:30 PM to be an official finisher. Runners must reach Valley of the Moon Park aid station at mile 25 by 2:30 PM.
RRCA State Championship Event
Awards For:
Open male and female
40+ male and female
50+ male and female
60+ male and female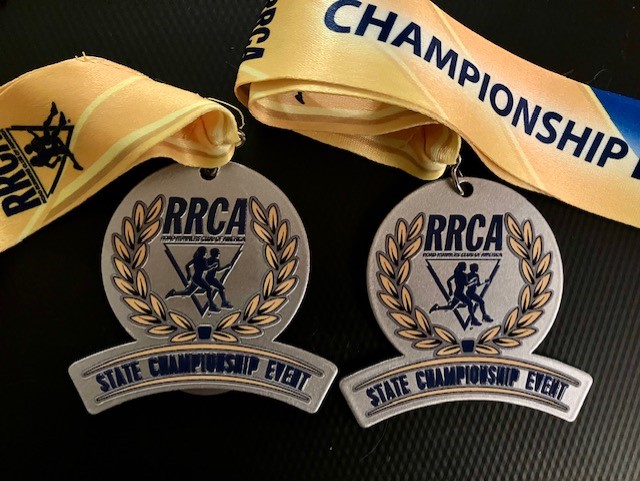 The marathon course is USATF certified and it is a Boston Marathon qualifier.
In 2016, 17% of the marathon finishers ran a Boston Marathon qualifying time.

Long-sleeve technical shirt
Finisher's medal (see 2022 medal below)
Professional timing
Food and beverage at the finish line
Awards will be distributed in Town Square Park. Be sure to check for Age Group Awards.
All awards are based on chip times — the time elapsed from when a runner crosses the timing mat at start line till when that runner crosses the timing mat at the finish line.
Our marathon is sponsored by Humpy's Ale House. A Humpy is a type of salmon so years ago our sponsor requested that the event medals for events featuring the Humpy's name use, "Fishiner" rather than Finisher. Confusing to non-Alaskans but a great story for you
The Anchorage Runfest is one of four Anchorage Running Club yearly events. Successful completion of eligible races in three of these four events can qualify a runner for the unique Sleeping Lady Challenge medal. See more information regarding the Sleeping Lady Challenge.