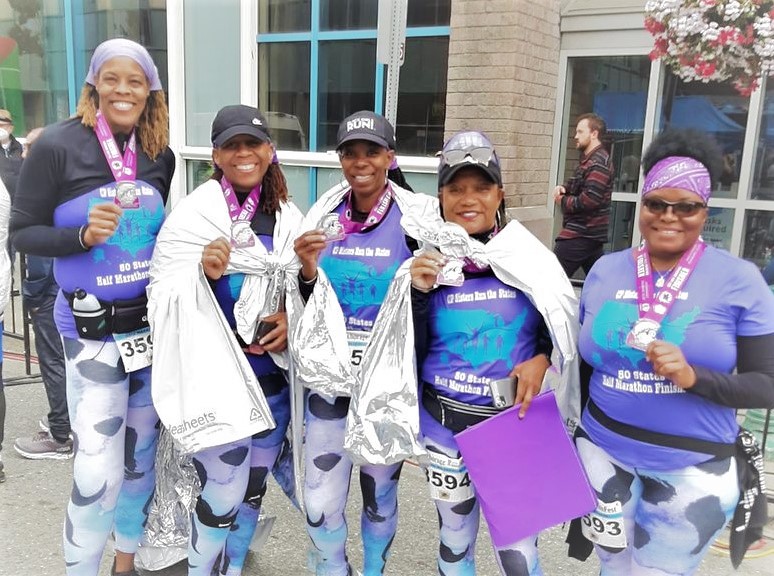 Bib Pickup, Location and Date
Location: Marriott Downtown Anchorage Hotel, 820 W 7th Ave
Date: Thursday, August 17, 2023 11:00 AM – 5:30 PM. Friday, August 18, 2023 3:00 PM – 7:00 PM. Saturday, August 19, 2023 9:00 AM – 3:00 PM.
PACH Kids 2K, Anchorage Mile, and Military Mile only
Location:
 Delany Park Strip 9th & G Street.
Date: 
Saturday, August 19, 2023 9:00 AM – 11:00 AM.
No Race Day Bib Pick Up
Attention: There is absolutely no bib pick up on Sunday, August 20, 2023.
Last Chance Registration
Friday and Saturday offer the last opportunity for registration. For these late registration fees and rules at the Bib-Pickup, see our Registration page.
Event Change
You may change events during bib pickup at the solutions table.
There are no bib pickups or race changes on Sunday, August 20, 2023.
Shirts
We do our best to get you the size you need but we can't guarantee sizes because shirts must be ordered well in advance of our receiving all race entries. We will have a covered area on Sunday where shirts can be exchanged with our remaining inventory. This will enable all participants the best opportunity to pick up their ordered shirt size at bib pickup before exchanges occur.