United Physical Therapy: 49K
At United Physical Therapy we take a progressive approach to the rehabilitation of injuries. The teamwork of the patient, therapist, and health care provider is vital to a successful rehabilitation program.
It is this collaborative partnership, high level of competence, and caring physical therapy that has proven to be the most effective and efficient delivery of care for thousands of previous patients at United Physical Therapy.
Throughout our growth as a company, we have remained focused on providing the best possible care for our patients. We are here to get you back on track.
We strive to create an enjoyable environment in which patients have a clear understanding of their problem and provide professionally trained staff to maximize recovery.
We now have 4 locations in Anchorage with exceptional physical therapists.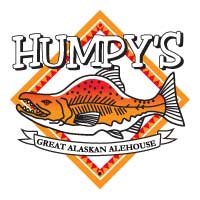 Humpy's Great Alaskan Alehouse: Marathon
Humpy's was founded in 1994 with the goal of providing downtown Anchorage a casual, neighborhood alehouse. Excellent food at reasonable prices, live local music and a fantastic selection of draught beers proved a winning combination, and Humpy's was an overnight success. Humpy's attracted loyal supporters in droves and revitalized the downtown nightlife scene.
Over a decade later Humpy's is still going strong – a favorite with locals and tourists alike. Their secret is offering a little something for everyone. Music fans come in to enjoy everything from acoustic to rock performed by popular local musicians. Sports fans watch their favorite teams on the Big Screens or one of our many plasma TVs. Arts patrons drop in for a pre- or post-show drink when attending performances at the Alaska Center for the Performing Arts (sometimes the artists themselves even drop into Humpy's; the Jame's Cotton Blues Band rocked the open mic session after playing the PAC). And, food lovers of all stripes know that Humpy's menu is a great value (their daily specials are some of Anchorage's best kept secrets).
Humpy's patio offers outdoor seating during the summer. Most folks gravitate to it during Anchorage's beautiful, warm summer days. It's a fantastic place to meet with friends, brag about your Alaskan exploits, and enjoy a summer ale and the best Alaskan Red King Crab in the world.
Humpy's is a place tailor-made for beer lovers, by beer lovers. We believe in good food, good company, and of course, good beer — all at a fair price. So come see why we're so popular with Alaskans and tourists alike!

Skinny Raven Sports: Half Marathon
Since its opening in 1994, Skinny Raven Sports has filled a much needed niche in Anchorage: a premier source for running shoes. Over the years SR has expanded its number of stores to three and grown to provide casual shoes as well as apparel. Throughout this growth, and perhaps its cause, Skinny Raven has provided excellent customer service. Their sales staff take the time to listen to customers' views, analyze their running gait (on an in-store treadmill) and recommend shoes which will serve their customers best. The store also offers a shoe return policy. The customer's best interest is truly at heart.
Skinny Raven is also an excellent community partner. They create events which bring the community together, the informal Tuesday evening Pub Runs being a case in point. They create and sponsor multiple large running events and offer training groups for adults and children. They also support community events and provide professional timing at the major Anchorage running races. In essence, Skinny Raven passionately serves as the hub of Anchorage running.
Some of the brands carried by Skinny Raven are: adidas, Asics, Nike, Muzuno, Birkenstock, Black Diamond, Dansko, Keen, La Gear, Merrell, and Sanita.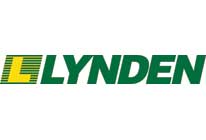 Lynden: The Anchorage Mile
Lynden began with a clear mission: put the customer first, deliver quality, and be the best at what you do. Today, our mission remains the same. We believe that complex transportation problems can be solved in the hands of the right people, with the right tools and the right experience.
Over land, on water, in the air – or in any combination – Lynden helps customers get the job done in challenging areas such as Alaska, Western Canada and Russia, or anywhere in the world we are needed. We have built a reputation of superior service to diverse industries including oil and gas, seafood, mining, construction, retail and manufacturing.
Lynden is a family of transportation companies with the combined capabilities of truckload and less-than-truckload transportation, scheduled and charter barges, intermodal bulk chemical hauls, scheduled and chartered air freighters, domestic and international forwarding and customs services, sanitary bulk commodities hauling, and multi-modal logistics.
Our family of companies delivers a total freight transportation package. Our employees deliver quality service while putting the customer first and doing their best every day. That's not only our mission; it's the Lynden way of doing business.

Furmco: The Military Mile
Furmco, an accounting and financial services company, is proud to support the Military Mile so no member of the military need pay an entry fee.

The Children's Hospital at Providence: Kids' 2K
In 1998 the Children's Hospital at Providence opened a newly remodeled pediatric center, sub-specialty clinic, Newborn Intensive Care Unit and maternity center to provide state-of-the-art medical treatment for Alaska's newborns, children and their families.
In an effort to reduce stress to the infant, child and family, the children's hospital adopted the philosophy and principles of family-centered care.
This philosophy supports families in the care-giving role by building on their unique strengths and viewing parents and professionals as equals by:
Recognizing and respecting the pivotal role of family in the life of the child
Exchanging unbiased and complete information to make decisions that are best for the child
Incorporating cultural diversity into policy and practice
Encouraging family-to-family support
In addition, the children's hospital provides access to a safe and secure online resource that allows families to keep others updated of the condition of their loved one. Through the website thestatus.com friends and families across the country can also send encouraging emails. This tool, along with free Internet access in both the pediatric center and the Newborn Intensive Care Unit, helps families cope with the challenges and stress of hospitalization.